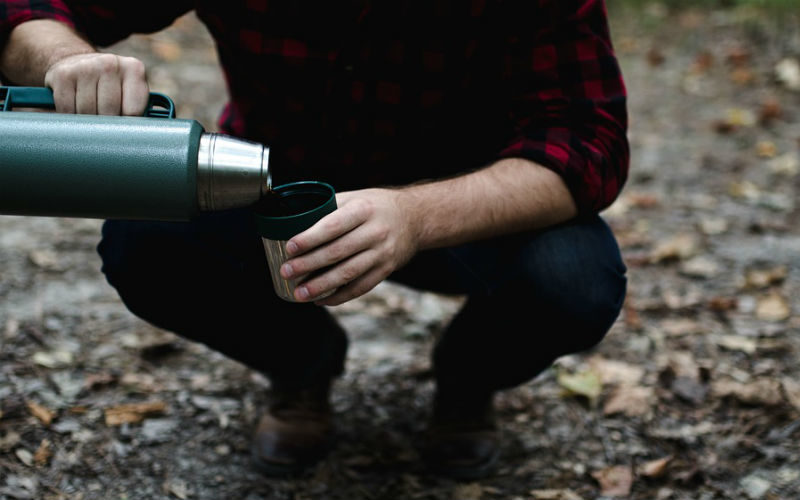 This might be a difficult concept for a man to consider.  Most men think that sitting down to urinate is being less masculine.  But, the sitting down habit has a lot of advantages, engrained with it.
About Thirty percent of men in Japan are already experiencing the benefits of squatting.  The Governments of Sweden, Germany and Taiwan are all actively urging the men of their countries to change their ways of evacuating to ensure good health and hygiene.  As a starter, when you squat, you have all the organs of excretion pointing down towards the target.  Instead, if you stand, you might end up in lot of splashing around you and it will be unhygienic for someone who uses the toilet next.
We have also heard many scary stories that – he fainted after urinating/he/she passed away after urinating.  It was linked with the story of ghost attacks earlier, but now scientists call this condition as Micturition Syncope.
What is Micturition Syncope?
When a person loses temporary loss of consciousness (faints) after urinating it is called as Micturition Syncope.  It is because the cerebral tissues in the brain do not get enough flow of blood (oxygen).  This incident may happen during any of these circumstances – while coughing, during defecation and during a low blood pressure.  It can also happen while urinating and hence it is called as micturition syncope.
Who gets affected easily Man or Woman?
Syncope during or after urinating, is more often reported in Men when compared to Women.  And most of patients are between 30 to 50 years of age.  In a study conducted in India, it was identified that micturition syncope in women was a rare case, whereas in men it was high.  The reason was explained as, most Indian women, used the squat position for defecation, while men preferred to stand. Squatting increased the blood circulation in nerves and increased the rise of blood pressure and prevented the causes of micturition syncope.
Indicators of Micturition Syncope
There can be other symptoms too, but these three are the most common ones –
Nausea
Giddiness
Fainting after passing the urine or during urination
Causes of Micturition Syncope
The following are the major causes of Micturition Syncope –
Any injuries in spinal cord – serious injuries in this area might result in hyper-reflexes, which is associated with Micturition Syncope.  This might further lead to cardiovascular collapse and derangements of the metabolic system.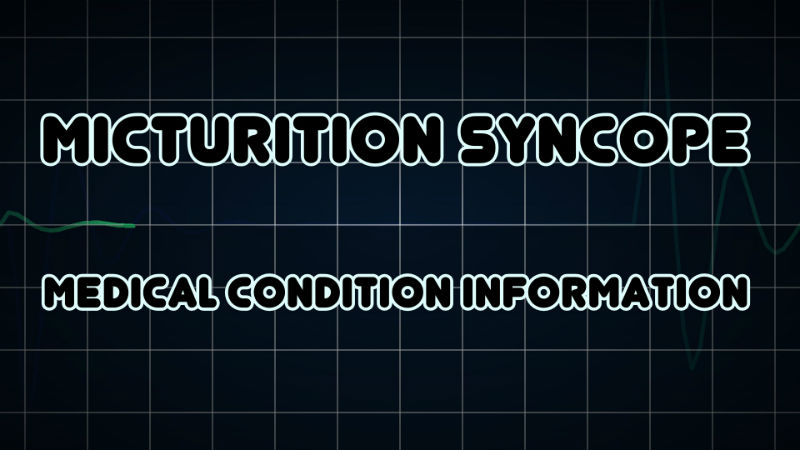 Patients under the medication for alpha-blockers and antidepressants – are likely prone to experience hypotension, which is caused by a reduction in the blood pressure level because of the medications.
Multiple System Atrophy – This health issue is caused by a decrease in the blood pressure, when the bladder is filled with urine.  The person will for sure lose his consciousness during this incident.
Excessive intake of Ethanol – it triggers many factors that worsens the micturition syncope.
Vasovagal syncope – Due to postural shifts, there is a chance of sudden fall in blood pressure.  This will cause loss of consciousness.  It is also noted that an increase in vagal tone will also lead to a reduced heart beat rate.  There is no permanent remedy for vasovagal syncope, but it is very significant to discard the cardiac triggers of syncope.
Other factors –
Malnutrition
Weariness
Lack of fluids
Respiratory infections
Men with prostate problems
How to Manage Micturition Syncope
Eliminate all things with sharpness from the bathroom
Keep the bathroom door open when you use it
Stand slowly from the sitting position
Escape from anti-depressant and anti-hypertensive medications
Take in Botulinum toxin injections for severe injuries in spinal cord
Maintain a normal blood pressure
When you wake up from the bed – first sit comfortably on the bed, then slowly move to the edge of the bed, move your legs up & down. Ensure that you are not feeling giddy.
Urinate by sitting down
Benefits of urinating by squatting
When you stand up and urinate, the muscles in the pelvic region and the spinal cord will prevent proper urination. Whereas, if you squat and urinate, these muscles will be relaxed and ensure a smooth flow of urine.
Your sex life can be improved, if you squat and urinate. This is because, the bladder will be emptied properly without and backlogs and this will bring down the risk of prostate problems.  This in turn helps in a healthy sex life.
Over and again, it will prevent fainting after urinating.
Finally, before you even think of changing your own style of urinating, as a grandparent or parent, you can encourage your young sons at home to practice the habit of urinating by squatting, so that gradually it becomes a normal way of defecating and people do not look at it in an abnormal way.