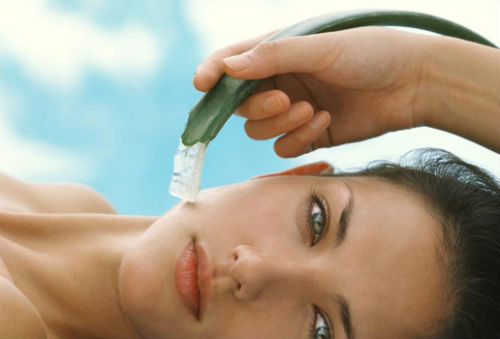 We all are familiar with the name Aloe Vera as it seen all over shampoo bottles, moisturizing creams and a lots of cosmetics products. The herb Aloe Vera is common in modern garden as an ornamental plant.
Many people don't know it's a medicinal herb which has been used for hundreds of years to cure a variety of diseases like burns, wounds, sun burns and minor skin irritations.
Related: Moringa – The Natural Energy Boosting Superfood
Aloe Vera is a stem-less or very short stemmed succulent plant growing to 60-100cm tall. The leaves are thick and fleshy carrying gel inside. Aloe contains two substances, gel and a milky fluid, which are used for medicines.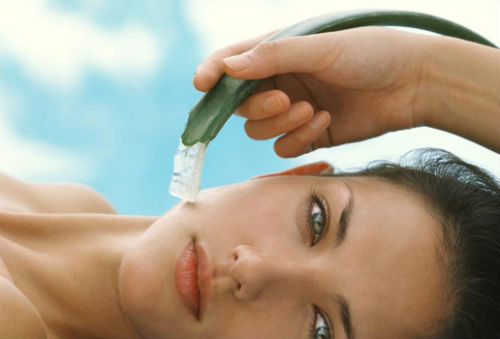 The gel contains most of the bioactive compounds in the plant including vitamins, minerals, amino acids and antioxidants. The milky fluid comes from just under the plant's skin, and is yellow in color, tastes bitter.
Heals Wounds, Burns and Insects Bites
Aloe Vera is a good treatment for healing wounds, burns, sunburns, insects' bites and skin irritations. Topical application of the mixture of Aloe Vera and turmeric paste is a good medicine for healing woods.
Promotes Your Hair Growth
Massaging your scalp with Aloe Vera essence will improve the condition of your hair. You can even make good hair oil with Aloe Vera at home. What you have to do is, take a little coconut oil and the same quantity of Aloe Vera juice. Start to heat the mixture in low flame. As the oil heats up the herbs will start to exude the absorbed oil. Eventually the herbs will lose moisture and become very light. That time you can filter the oil. Using this hair oil thrice a week will control hair fall, remove dandruff, improve hair growth and keeps your hair healthy and shinny.
Natural Care for Your Skin, Cure for Acne
Aloe Vera is a powerful moisturizer that helps to hydrates your skin. Aloe Vera is rich in vitamin A and E, the antioxidants. These agents nourish your skin and works against skin dryness, fine lines, wrinkles and helps to improve fairness. Aloe Vera gel is good natural after shave lotion. Using Aloe Vera gel after shave can smoothen your skin.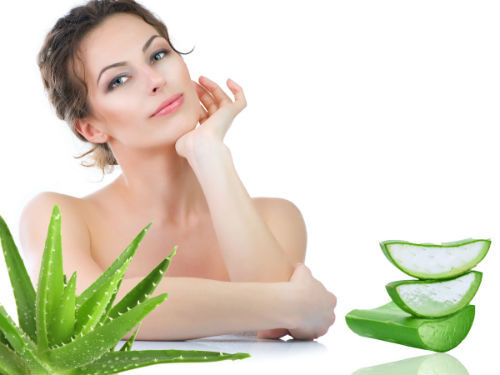 Take two tablespoon of Aloe Vera gel daily for younger and healthy skin. Aloe Vera makes collagen, the protein that controls the aging process of the skin and wrinkling. Aloe Vera is good treatment for acne, a common problem among the adolescents. Acne is a skin condition characterized by red pimples on the skin, especially on the face, due to the inflamed sebaceous glands. The antioxidants in Aloe Vera removes dead cells and increase the blood circulation.
Natural Medicine for Stomach Pain, Menstrual Pain, Liver and Kidney Diseases.
Drinking fresh juice of the outer part of the leaves of Aloe Vera 5ml to 10 ml, twice a day is a good medicine for liver and spleen diseases. This medicine helps to improve flow of menstrual fluid thus reduces the menstrual pain and also good for normal stomach pain.
Aloe Vera can Boosts Immune System
Aloe Vera is a good source of vitamin C, which plays an important role in maintaining proper immune system. It also helps to reduce or prevent fever. Aloe Vera contains high level of antioxidants, which neutralize the oxidant effect of free radicals. These radicals are molecules that damage collagen and cause skin dryness, fine lines and wrinkles.
Related: Tulsi (Holy Basil), The Sacred Herb with Powerful Medicinal Benefits
Aloe Vera juice has the power to stimulate the white blood cells of our immune system that fight against virus. Aloe Vera is a good source of protein. It helps muscle development and gives you large amount of energy.
Use Aloe Vera to Control Blood Sugar and Cholesterol Level
Aloe Vera stabilizes blood sugar in diabetic patients. Taking Aloe Vera juice continuously for three months can balance your blood sugar. Research has proved that Aloe Vera helps to lower the LDL cholesterol and increase the HDL cholesterol. It is good practice to take Aloe Vera juice daily to control your cholesterol.
Aloe Vera Good for Digestive Disorders
Taking two tablespoon of Aloe Vera gel in the morning on empty stomach is a good remedy for all digestive problems. The anti inflammatory fatty acids in Aloe Vera alkalize the digestive juices and prevent acidity a common problem.
Use Aloe Vera to Stop Inflammation
Aloe Vera is used to reduce or stop inflammation of the joints and arthritis pain. Aloe Vera gel can apply topically on the painful area, is a good medicine to get relief from the pain. Drinking Aloe Vera juice continuously for two weeks can easily cure the inflammation symptoms.
Aloe Vera Helps to Remove Toxins
Alove Vera helps to remove toxic elements in the body. Detoxification is a process of eliminating toxins accumulated in the body. Toxins enter in our body through air we breath through food, medicine etc. we need to eliminate these toxins for the proper functioning of our body.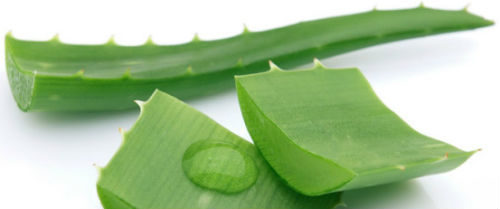 Aloe Vera contains more than 75 nutrients and nearly twenty minerals including calcium, potassium, iron, zinc, magnesium, 18 amino acids and 12 vitamins. These antioxidants ensures detoxification of metabolic wastes. Taking Aloe Vera juice helps to remove toxins from digestive system facilitates digestion and improve the functioning of the kidneys, liver and gall bladder.
Aloe Vera is a world wide using medicinal herb. Its moisturizing element made this herb famous in cosmetics world. Taking Aloe Vera gel orally in large amount is not good for health. Pregnant and feeding women should avoid consuming this herb. Aloe Vera is a natural solution for healthy living. Do use and keep healthy.